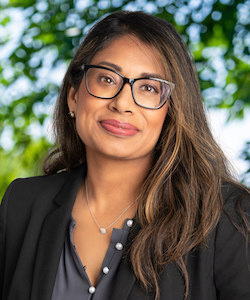 Shilpa Bhatt
Attorney
Shilpa Bhatt has been with the Asset Protection and Elder Law Center since 2019. Prior to entering the estate planning sphere, she worked at a bankruptcy law firm representing debtors and helping them to get out from debt and start fresh after the housing crash in 2009. While taking some time off from the legal field to raise her daughter, she obtained her real estate license and helped many families buy and sell commercial properties and grow their portfolios. Through working in estate planning, she can continue to help families protect their assets.
Education
J.D., Whittier Law School, 2006
MA Pol Sci., California State University, Fullerton, 2003
B.A. Pol Sci./Int'l Relations, University of California, Davis, 2000
Jurisdictions Admitted to Practice California Bar License, 2009

Professional & Bar Association Memberships
California Association of Realtors
Member Since: 2017-Present
Legal Specialties and Certifications
Dispute Resolutions Program - Certified Small Claims Mediator - 2004
Non-Legal Activities
Involved in the Huntington Beach Public Library Friends of the Children's Library, Board Member--Organization to promote literacy amongst children.
Involved with the Robert Mayer Huntington Beach Leadership Academy—promotes community leadership through educating professionals.
Featured Pro Bono Activities
Public Law Center—Volunteer Attorney at Bankruptcy Clinic

Description: Reviewed Debtors' Petitions and assisted in filings and advised them regarding Bankruptcy Laws. Assisted debtors with Reaffirmation Hearings in front of Bankruptcy Judge.