Importance of Timing in Asset Protection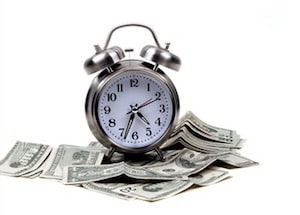 Importance of Timing in Asset Protection. Today, let's study the important component of timing when you do an asset protection plan. Let's first ask when is the best time in order to undertake asset protection. Well the answer is simple. It is before any lawsuit or claim arises against you. Why? Because it allows you and enables you to do planning for what is called a rainy day. And in reality what you want to keep in mind always with planning for asset protection is that you want it to be complementary to an overall estate planning objective such as minimizing your estate taxes and so forth. So what happens if you do start to do some asset protection planning after a lawsuit or claim arises where you are basically looking at two different situations.
With reserves. So let's say that you have a million dollars in asset and someone comes up to you for two hundred thousand dollars. While you are completely allowed to extract $ 800,000 out of your assets and basically set it aside and protect it from the lawsuit. It is called the no harm no foul rule so to speak because there is sufficient asset to satisfy the claim.
The second situation is basically with no reserve. This is when you chose to basically strip yourself from any equity from your belongings. That is a rather dangerous approach, one I would definitely not recommend.
Why is that? Because you would be entering into what is called fraudulent transfer. Fraudulent transfer is a term of art that basically claims an assertion against the debtor; the debtor is the person that owes the money, where that person undertakes some asset protection when he or she knows there is a present creditor or an individual coming after them for a specified amounts. So if you do that and you have the intent to hinder, delay, or defraud the creditor you would be clearly in the fraudulent transfer universe.
Now when you have the specific intent to bypass that lawsuit it is easy to claim a fraudulent transfer and that is basically when you enter, what people call, a natural intent to defraud. The truth is you know, in all my years, most people don't go ahead and volunteer the specific intent, "Oh yes, I really did want to bypass this lawsuit and I had the actual intent to defraud this creditor." So what the law has created is called batches of fraud which is basically a test with series of element and upon meeting some of those elements they will be able to determine that they indeed did have the intent to defraud the creditor.
So hopefully that was a helpful piece of information. If you want to find out more about this then go ahead visit our contact us page or call me at (714) 966-2646 and I will be happy to talk about your situation.
Thank you for reading and I will see you next time.