Pre-Existing Medical Condition & Medi-Cal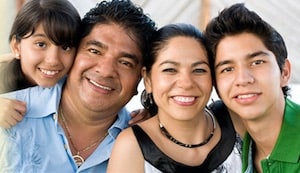 Pre-Existing Medical Condition & Medi-Cal is a topic that I come across often. As an estate planning lawyer, I meet diverse people with various needs, especially when talking about Medi-Cal. One interesting case caught my attention. Let me share you what I have discussed with a 65-year old client of mine. She has recently retired from her job and she originally thought that she had planned everything out well before her retirement.
One topic that concerned her was long-term care. Let's admit it; we will all need it at one point or another when we reach old age. It is a topic of interest for many clients of mine. They are often nervous of the process and cost. Going back, she came to my office for help. She applied for long-term care insurance, but she was declined due to pre-existing medical condition. Here's what I told her:
Living longer does not come cheap, and in fact, it comes with more expenses due to medical reasons. Even if your income drops, long-term care expenses do not. This is a common case scenario among clients seeking help with Medi-Cal. Many of them failed to include long-term care cost in their retirement plan.
The cost of living in many nursing homes has risen to about 25 percent, within the last 5 years. One reason that I see, as an asset protection attorney, is that individuals over 65 commonly need long-term medical services. In totality, nursing home care may cost a yearly average of $84,000. Let's take California, it cost between $9,000 and $12,000 cost of living per month in a nursing home or about $144,000 annually. Without even saying, long-term stay in a nursing home can make a family suffer financially.
In relation to it, a semi-private room in a nursing home averages about $75,000 yearly. On the other hand, those who choose to stay in an assisted living normally spend at least $40,000 per year. It is common that patients living there do not get the same level of care that others do living in a nursing home.
My intention is not to stress you, but to educate and promote pre-planning for these situations. You want to look into these matters while you are not "in the long-term care age," you may want to talk things over with an estate planning lawyer in Irvine. Hope you enjoyed this informative blog, I'll see you next week!